Cargo waitlist integration
LaunchList widget works seamlessly with Cargo.site website builder. You can build your own form to integrate the LaunchList referral. Follow the guide below to integrate the widget. Please note that embed does not work properly with the cargo website because Cargo does not support script-adding functionality..
Step 0 - Get the form key
To integrate the custom widget on the Cargo website, first, you need a LaunchList form key which you can get from the integration page.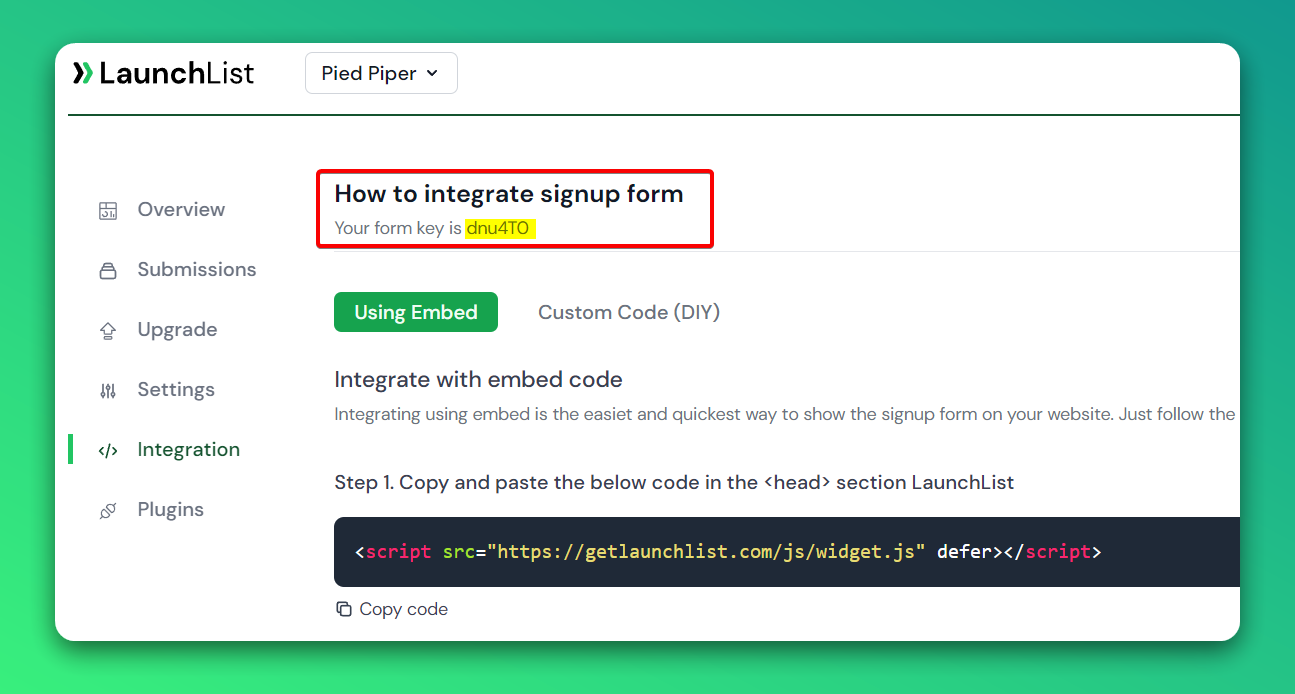 Custom Form
Add the custom form to your Cargo website
Go to your Site Editor
Click anywhere where you want to add the form.
On the right sidebar - Go to CODE VIEW then copy and paste the below code.
Make sure you have replaced the FORM_KEY with your key from Step 0
<form class="launchlist-form" action="https://getlaunchlist.com/s/FORM_KEY" method="POST">

    <input name="name" type="text" placeholder="Enter your name" />
    <input name="email" type="email" placeholder="Enter your email" />
    
    <button type="submit">Join Waitlist</button>
    
</form>

When you save a new form will appear. You can use your own CSS to customize the look of the form.
Add the referral tracker
In the right sidebar
Click on the Design tab
Scroll down to Custom HTML
And add the below script
<script src="https://getlaunchlist.com/js/widget-diy.js" defer=""></script>

GIF Instruction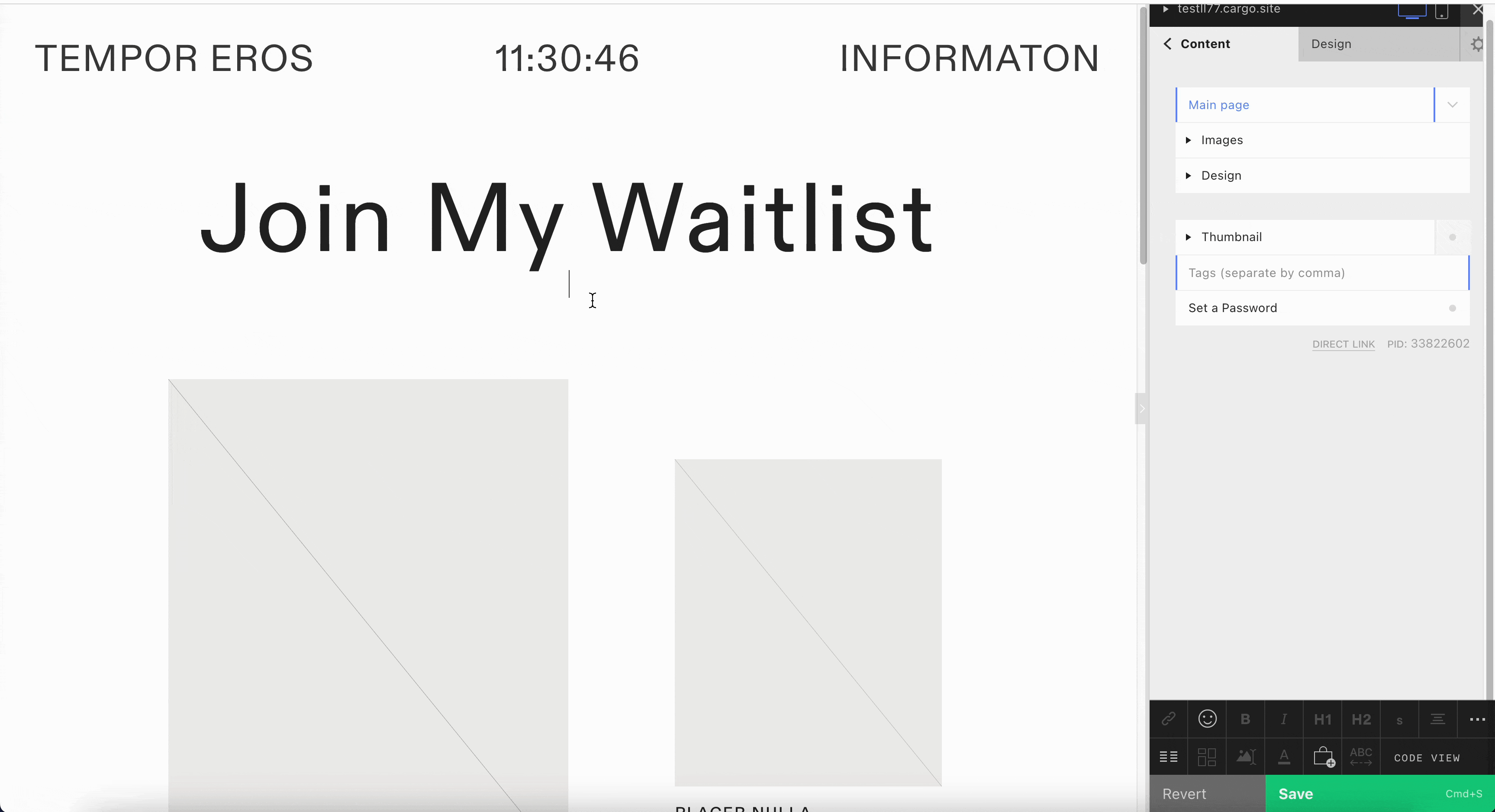 Once saved, you will see the waitlist widget on your Cargo site.